Do You Want To Inspire Other Women?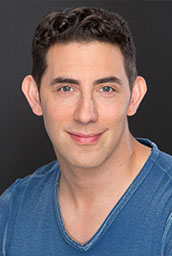 Since you were bold enough to invest in your love life, I'm hoping you can inspire women to do the same thing.
If Love U has changed the way you view men, dating, relationships and yourself (and I sure hope it has), I'd appreciate it if you can share your story.
Just follow the 3 steps below – you'll be making a huge difference in another woman's life.
And if you're not sure if this is for you, just think of the impact you can have. Imagine you're talking to another woman who is on the fence about whether or not to join Love U – a woman who has wasted time on the wrong men, doesn't have healthy boundaries, falls for the wrong qualities, and is ready to resign herself to a life of loneliness. You can change that woman's life by letting her know what you got out of Love U.
Thank you so much for your time and consideration. I appreciate you for making my job fulfilling every single day.
1

Use my testimonial template

I'm going to make this as easy as possible for you, by giving you a template that you can use to organize your thoughts. Simply click here, and a new template will open up in your default email editor. All you have to do is answer the questions in the email and you're good to go. Don't send it until you've completed…

2

Attach your photo

Finally, if you could attach a photo of yourself to go with your kind words, it would be greatly appreciated. I love to see smiling faces, and it really helps others connect with what you said! By the way, don't worry. You won't be Googleable to men as I'm only using your first name and last initial.

3

Send!

Do a quick once-over to make sure you've got everything, and then just hit send. You're done!
Thank you so much for your time and generosity. I assure you that your willingness to share your story will touch another woman in just the right way – and may even help her find love.
Now THAT's powerful.
Your friend,

" I found a great man that is kind, giving, thoughtful, loving, and so much more…"

I wanted to give you an update from our last conversation. After months of doctor visits and tests, I finally got the green light to return to work last week. It feels good to be back out there talking to doctors about the drugs I'm promoting instead of the ones they want me to take.

Also, I wanted to share something else with you. Despite all that was going on with my health, I made time to get cleaned up for at least a date or two each week. It gave me something to look forward to and helped me feel better by talking about anything and everything unrelated to medical issues.

In the process, I found a great man that is kind, giving, thoughtful, loving, and so much more. He listens to me, he's supportive, and he even holds me tight when my eyes occasionally fill with tears while missing my recently deceased grandma. He's honest, trustworthy, and dependable. He calls when he says. He shows up to help me move furniture when he says. He arrives on time for dates. I feel completely safe and at ease with him.

The best part is that I have all of these things with this man, things that are worthy of being a best friend, while also having all the chemistry and sex appeal that I need to feel fulfilled on a physical level.

Thank you, Evan Marc Katz, for all of your reading material, Love U videos, Love U community forum, weekly conference calls, and for your private coaching. Over the last five months, you have helped me see the areas I could tweak in my thinking, especially my expectations of men in dating and relationships, as well as my role in their happiness. It turns out, dating and relationships are a lot easier than I ever thought. With just a few changes in my thinking, I am reaping more rewards than I believed possible.

You are the BEST!!!!