[i4w_onlyfor tagid='340,352,364,372′]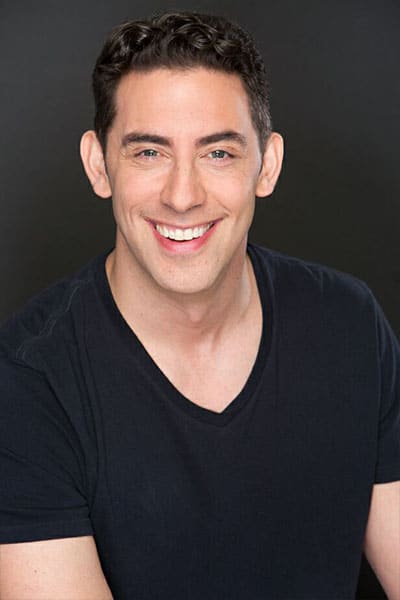 Thank you for signing up for the Love U Masters Course and trusting me to guide your love life.
I take my responsibility to you seriously and I will do everything in my power to make sure you get a world-class education. I care about you, I want you to be happy, and I am optimistic that you're going to graduate with the love you deserve.
At the same time, I'm just a coach who is going to be talking to you every other week on the phone. It's ultimately YOUR efforts that will determine your success.
The good news is that you've invested in a system that has produced miraculous results for thousands of women. All you have to do is follow directions and you're going to rock this course. Here's the step-by-step method on how to do it.
1

Fill out your profile in Love U and join the Community.
Yes, you're paying for private coaching, but you're also part of a community.
Having hosted women's forums before, there is great wisdom and compassion in Love U and it's to your benefit that you see yourself as part of a group, instead of trying to fly solo. The more you interact, the more you learn.
2

Put our recurring coaching time on your calendar.

If you chose phone conferencing, your dial in is: 712-432-0900 and access code is: 199598. If you chose video conferencing, use this link: https://zoom.us/j/8782199874.

We have probably already worked out a time together, but my coaching hours are generally between 2-5pm Pacific on Tuesdays, Wednesdays, and Thursdays.

We will talk every other week for the duration of your time in Love U.

If you know in advance that you're going to be on a business trip in the Middle East, we will make arrangements accordingly. But otherwise, I expect you to show up on time for each call and to plan around our sessions, since I will do the same. If, for some reason, an emergency prevents you from making a session, please email Cindy at support@evanmarckatz.com and we'll find a mutually agreeable time to reschedule.

Also, all private coaching sessions are recorded for your benefit and emailed upon request by emailing support@evanmarckatz.com.

3

Start filling out your profile questionnaire on e-Cyrano

e-Cyrano is a tried and true process to enable me to write you an incredible online dating profile. However, it does require a lot of effort on your part.

In order to create something unique, I have to dig deeper – beyond lists, beyond adjectives, beyond hobbies. This, of course, doesn't always come naturally, which is why e-Cyrano is designed to help you along the way.

Historically, clients spend about 4 hours on their e-Cyrano questionnaires, but there's no one way to do it. Just take it seriously and do the best you can.

You can log in here: https://www.e-cyrano.com/login using the same password from your contract.

Oh, and if you have any questions when filling out the questionnaire, email me directly at evan@evanmarckatz.com and I'll take care of you.

4

Have fun on your photo shoot

As soon as you sign up, my assistant will contact LookBetterOnline to schedule an appointment with a photographer. This is a network of photographers throughout North America that specializes in online dating photography.

You should hear from LookBetterOnline within 3 days of signing up with me, and if you don't, you can contact their customer service rep at ann@lookbetteronline.com.

You are encouraged to complete the photo shoot before our third coaching session at the latest, so we can get you online and dating in a powerful way.

As far as what to wear, I think you should dress like you would on a date – not too dressy, not too casual. No busy patterns. No T-Shirts. No suits or dress shirts.

Remember, you're not looking for a job on LinkedIn; you're trying to appeal to visual men. Feminine, fitted, and sexy go a long way – even if that's not your "thing."

For more information, check out my friend Kim Seltzer's website and see her before/after shots:

Finally, when you're done, you can access your LookBetterOnline photos here.

5

Download your products from the Products tab of Love U

You are going to receive a lot of information from me – if that's not already clear. 🙂

You don't have to get overwhelmed. You don't have to do it all at once. The point is to know what to use and when to use it.

If you are reeling from a breakup and want to understand what happened, Why He Disappeared should be your first read. It'll take you 2 hours.

If you are hanging onto your last relationship or burned out on dating and men in general, pick up Believe in Love and the accompanying workbook.

And if you're ready to start online dating – and you better be – go through Finding the One Online – either the audio or the transcript.

Since it's a lot of stuff, I would recommend cracking open Volume 2 to learn to come up with a username, and Volume 4 to get a jumpstart on how to move men from the dating site to a first date.

6

Pay attention to our weekly progress and hit your goals.

Our first coaching call is a client intake for us to get to know each other better.

Our second coaching call is your e-Cyrano interview so I can write your profile.

By the time our third coaching call rolls around, you should have a profile set up and hidden on Match, OkCupid or PlentyOfFish, whichever one appeals most to you.

I only ask you to hide your profile so that when we "launch" you on this third call, it's with entirely new photos, username, essays, short answers, etc.

7

Utilize Love U

Yes, you're paying for private coaching. But don't take Love U for granted.

You have a blueprint to follow, and it's in your best interests to follow it.

It's easy to get caught up in the guy of the week – especially when it comes to online dating. However, it's just as important to pay attention to those weekly videos, exercises, and coaching calls. There are multiple ways to learn and while I relish our coaching time, the Love U curriculum provides important structure and guidance as well.

8

Fill out your weekly prep forms

Before each call, you will receive a prep form designed to keep track of your progress. I highly recommend you write down your questions, surprises and frustrations from your love life between sessions so we can make productive use of our biweekly coaching sessions.

We will email you a new form each week, but if you want to download a blank one for you to use independently, you can get it right here.

Prep forms should be emailed to evan@evanmarckatz.com the day before we talk with (Your Name) Coaching Call Prep Form in the subject header.

9

Take advantage of the 18 FOCUS Coaching calls

FOCUS Coaching Archives includes 18 individual calls that supplement the Love U Curriculum. These coaching topics which are NOT included in Love U, can serve as useful and additional study as you continue on your journey.

10

Trust me.

This one is the hardest, but I have no agenda except making sure that you leave Love U with a better grasp on relationships than you had when you started.

Coaching is not my way or the highway, but the reason you came to me is because you were open to change. My job is just to shine the light and offer you the opportunity to do so. I will very often challenge your notions and ask you to open your mind. I do this not because I feel I'm smarter than you or because you're "wrong", but because your way of thinking may be inhibiting you from finding love.

Ultimately, you're the boss of your own life, and will make your own decisions. Just know that I care about you and even if we disagree, we're always on the same team and have the same goals in mind.

Your success is my success and I very much look forward to working with you.

Warmest wishes and much love,
[ELSE_onlyfor]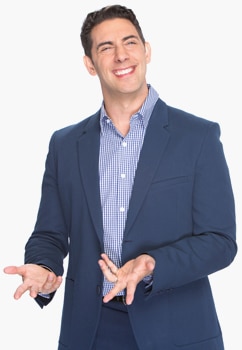 Sorry!
This page is only for women who joined my exclusive Love U Masters Course, where I walk you through Love U via bi-weekly private coaching sessions.
Masters members get their online dating profiles written by me, their photos paid for, and access to all of my products: Why He Disappeared, Believe in Love, Finding the One Online, and 18 FOCUS Coaching calls, in addition to membership in the Love U Inner Circle. It's the most personal attention ensured to get you the best results fast.
The Love U Masters Course is $1997/month and you can fill out an application to see if there are any available openings.
[/i4w_onlyfor]