So what does all this mean for you?
Well, I was completely overwhelmed by the number of women who wanted to be part of the Love U Masters Course. Over 200 applicants reached out for only 5 slots, which sold out instantly.
But since I love private coaching more than anything, I decided to expand my schedule to work with 2 other women for the rest of the year.
This is the ONLY way to get private coaching with me until January of 2017.
So, if you are authentic, vulnerable, and committed to making love happen NOW, click on the button at the bottom of the page to fill out an application.
If you're a good fit, and I still have open slots, I will be in touch to schedule a free consultation this week.
Important note #1: The Love U Masters Course is $1997/month for six months. Your original Love U subscription fee will be refunded if you are admitted to the course.
Important note #2: Love U Masters Course applications will not be accepted after Sunday, June 12th. Your first private coaching session will take place on June 14th and will continue on a biweekly basis through December.
Here's what you will receive – in addition to Love U – when you register for my new Masters Program:

Online dating profile written by me – I will create you a one-of-a-kind profile with two 200-word essays (About Me, About Him) after you fill out my e-Cyrano questionnaire.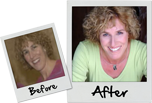 Professional online dating photos taken by LookBetterOnline.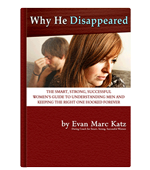 Why He Disappeared – My bestselling eBook that explains everything you need to know about why men choose some women and not others.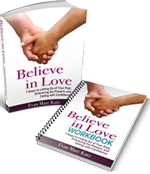 Believe in Love – an easy, 7-step process that gives you all the tools you need to date with confidence and optimism, and attract the man of your dreams.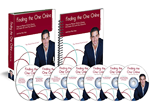 Finding the One Online – A comprehensive home-study guide about how to master the art of online dating and attract quality men online: 7CDs, a 180 page transcript, and a 35 page workbook.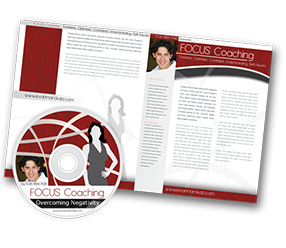 FOCUS Coaching – 18 hours of coaching on 18 additional topics beyond what I cover in my new coaching program.
Unmet Expectations
Bad behavior vs. misunderstood behavior
Moving on
Insecurity
Courtship
Online dating profiles
Long-distance relationships
Age and dating
Men and money
Life/Love balance
Compromise
Intimacy
Men behaving badly
Dealing with exes
Dating and kids
Race, religion, and politics
How to make him fall in love with you
What Men Want
And here's the kicker, Masters students also get:
13 biweekly hour-long privately recorded coaching sessions – in which I walk you through my entire six-month curriculum, and answer your questions about every phase of relationships and the men you're dating:
If you're trying to meet men – I'll give you a digital makeover, log into your dating site, help you look up cute guys, write confident emails, flirt, master the online dating process, and screen men to ensure the highest quality first dates.
If you're actively dating – I'll cover how to be a great first date, how to date multiple men, how to understand male courtship behavior, how to deal with sex and intimacy, when to take your profile down, and when you should know he's your boyfriend with long-term potential.
If you're in a relationship – You'll learn to pay attention to his red flags, which flaws you should overlook, how to remain relaxed when you don't know where things are headed, how to be a great girlfriend, and most importantly, how to distinguish your wants from your needs in choosing your partner for life.
Not surprisingly, Masters coaching clients are the women who get the best results.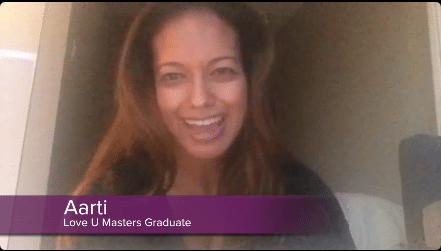 "I am now a wife and stepmom!"
I have truly married the nicest man in the world! There was never drama. My family and friends love him and he is wonderful to all of them. Unfortunately, my dad passed away last year – but watching the two of them was hysterical. My dad was a retired Army major. I often refer to him as "The Major'. When Brad first met him, he shook his hand and said, 'Major', to which my dad replied "Well, if we're using titles, Doctor'. That's what they called one another from then on. Brad was incredible when my Dad got sick – helping us understand what was going on and supporting us through it.
I am now a wife and stepmom. We have 2 boys, 16 and 15, and a special needs daughter age 12. I also have wonderful in-laws.
All I can say is that there are wonderful people are out there! Keep encouraging woman to be open to all avenues. I thank you for your coaching.
All the best,
"It's not that I don't think I wouldn't have found love and marriage eventually but I do know that I would not have found it as quickly nor as painlessly without Evan's help."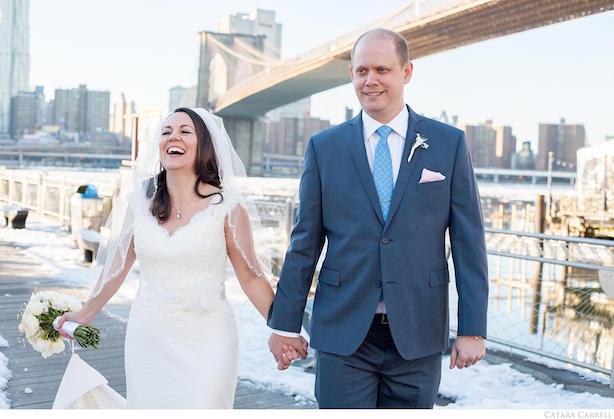 Two and a half years ago I was frustrated, sad and a little hopeless. I had had yet another man leave me suddenly and I was so confused. I knew I hadn't done anything to warrant his departure and yet I could not deny that the only common denominator in all my failed relationships was me! I had started to read Evan's blog and everything he said resonated: I really believed there were good men out there – after all many of my friends had met and married good men- and I had finally come to accept that the only thing I could change was me. So I signed up for private coaching and promised myself that I would do whatever Evan suggested even those things I knew I would want to resist.
Evan helped me with my profile, recommended a photographer and I started to date using his advice. Within a month I met Dale. Now, in hindsight I can see something which was not obvious to me then: when I met a man who was really open to a relationship, and who I might like, I wanted to run – made excuses as to why he wasn't right or talked myself into moving onto a less available man. And of course this was true of Dale too. In this case though I had Evan – who encouraged me to start paying attention to how he treats me. Never before have I received better advice! To make a long story short, Dale and I are now married. I love him and am so happy and excited to start a new life and family together.
It's not that I don't think I wouldn't have found love and marriage eventually but I do know that I would not have found it as quickly nor as painlessly without Evan's help. And who wants to wait to be happy?? Evan, thank you for everything!
Your ever grateful client,
To get started, just click the "I Want to get a Masters in Men!" button below.

Apply For Masters Coaching – Step 1 of 2