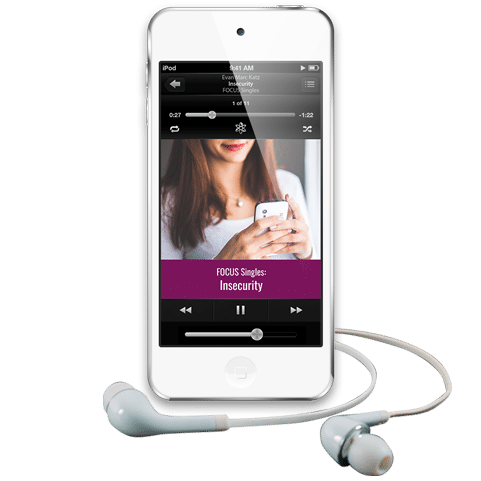 We all have insecurities; the only question is how much we let our insecurities run our life. Unfortunately, when it comes to dating, relationships and men, it's all too often.
If you are afraid of getting older, afraid you're not good enough, afraid you can't trust your own judgment, doubtful that there are any good guys left, and skeptical that love will ever happen for you, you're letting insecurity run the show.
This FOCUS Coaching call explores and makes sense of your normal insecurities, reframes them into healthier beliefs and ends with a shot of confidence that reminds you that you are a catch and that lasting love can – and will – be yours.