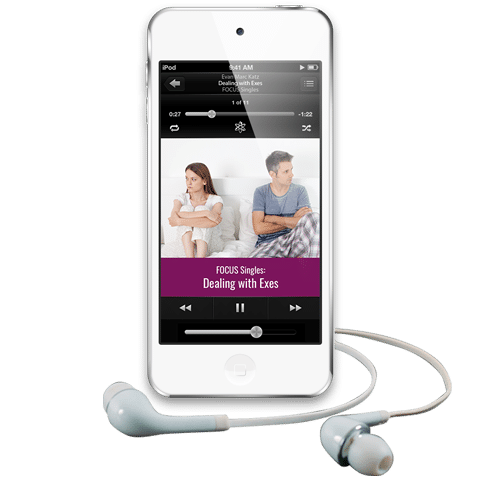 If there's one thing everyone has in common, it's this: we all have a past.
We've loved and lost and had our hearts broken. We've stayed too long. We've given up too quickly. We've settled on someone where there was little chemistry or kindness. We've dated online with a mixture of elation and horror. Because of that, we've drawn a bunch of semi-true, semi-rational conclusions about our exes and the opposite sex overall.
In this FOCUS Coaching call, I'm going to tell you just how to deal with your exes – what's reasonable, what's unhealthy, and what you should expect from the next man in your life.