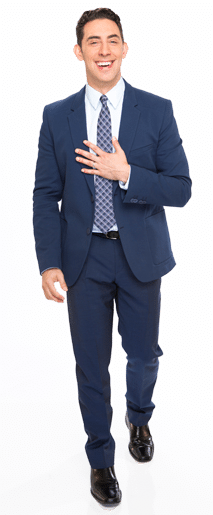 You did it.
I'm so honored to welcome you into the rest of Love U.
It means the world that you chose to work with me, and I'm dedicated to helping you understand men and find love as soon as possible.
Just remember, this is a marathon not a sprint.
The winner is the one who gets to the end and absorbs everything in Love U, not the one who binge watches the first two weeks.
Love U is fun and challenging, and soon you'll be empowered to make better relationship choices for the rest of your life. By the time you've graduated, you'll know everything you need to know about men and will finally be able to get the man of your dreams.
What Happens Next?
You now are enrolled for the full 26 weeks of Love U, which will continue to be delivered to you on a weekly basis.
Each week you'll receive access to another unit in Love U, as well as a follow-up email to ensure you're applying your knowledge properly.
Again I'm honored you chose Love U, and I can't wait for you to continue your journey.
Click below to understand men and find love now!